Where to eat – Meander Handling Corfu
The old town, having grown within the fortifications of both fortresses, is a labyrinth of narrow streets paved with cobblestones. These streets are known as "Kantoúnia", many of which are too narrow for vehicular traffic. Within this maze you will find anything from fine restaurants, great bars, cafes and interesting shops to quiet alleys with washing lines stretched from balcony to balcony.
Dining in Corfu is vivid with strong flavoured meat and fish dishes accompanied by local wines. The most popular dishes found in Corfu restaurants have been influenced by the Venetians, the Sofrito (melt in the mouth veal cooked with in a garlic & wine sauce), Bourtheto (peppery fish stew), Bianco (garlicky fish stew) and Pastitsatha (pasta with beef) and of course, Pastitsio (layers of pasta, juicy minced beef and velvety bechamel sauce, baked together to create the ultimate Greek comfort food)..
A paradise for meat, fish & fresh veg lovers, always accompanied by the famous Greek "Choriatiki" salad, Corfu Restaurants combine good food with beautiful surroundings.
The island has a wide variety of dining options from gourmet restaurants to local taverns offering quality dishes at reasonable prices. There are little gems to be found all over the island.
With your feedback and our local knowledge, we have selected the best places to eat in Corfu suiting every palate and budget.
Take a look at our Local Cuisine Guide.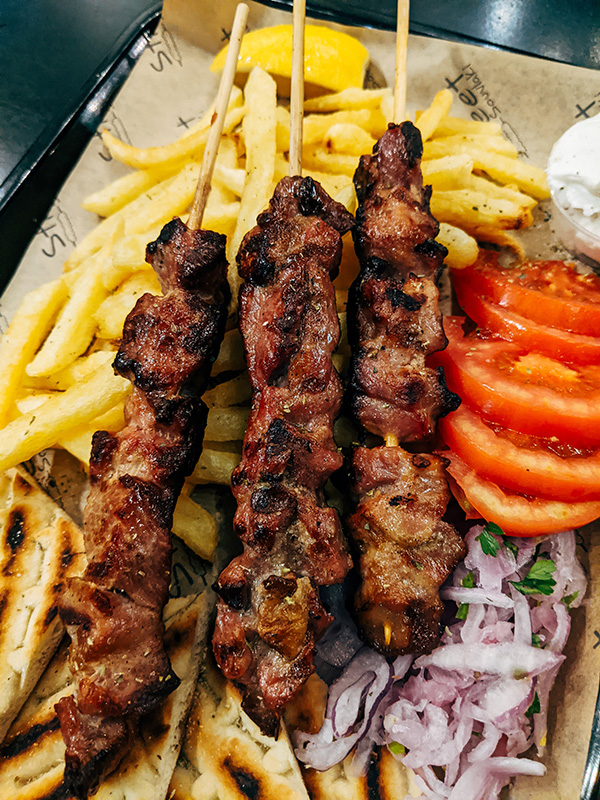 Our Corfu Restaurant suggestions
Istioploikos Omilos (Sailing Club)
Type: Restaurant
Style: Contemporary Mediterranean Cuisine
Price range: €25,00-€35,00 PP
Location: Corfu Town, Old Venetian Fortress.
"Salto"
Type: Wine Bar – Bistro
Style: Open kitchen & Salumeria
Price range: €15,00 – €45,00 PP
Location: Old Port – Corfu Town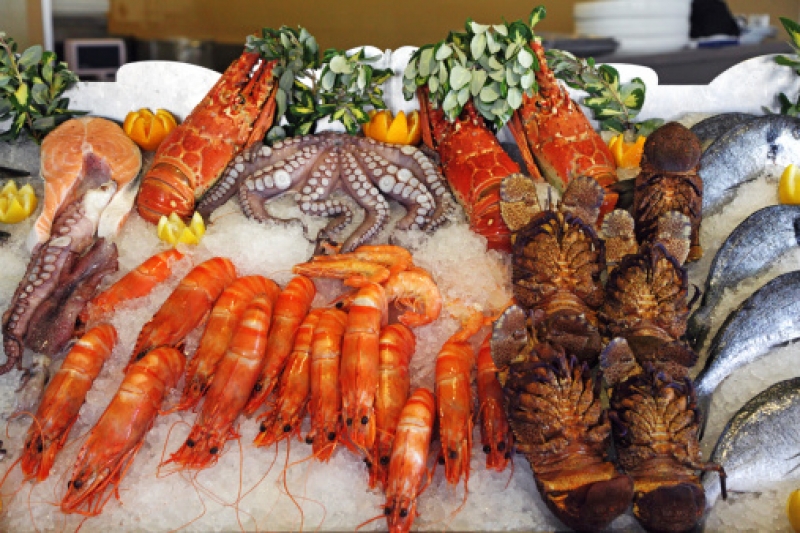 Fyssalida
Type: Traditional sea food restaurant
Style: Basic setting but clean, good service and beautiful traditional seafood dishes
Price range: €15,00 – €20,00 PP
Location: Corfu Town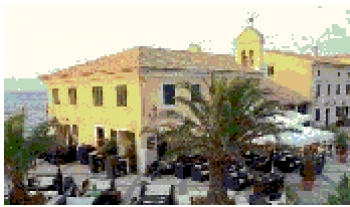 En Plo
Type: Café / Mezze Bar
Style: Traditional mezze style cuisine and light snaks
Price range: €10,00 – €15,00 PP
Location: Corfu Town, Faliraki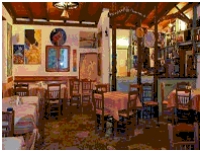 Taverna Stamatis
Type: Tavern-Restaurant
Style: Traditional Corfiot-Greek
Price range: €15,00 – €25,00PP
Location: Village of Agios Georgios -Viros
"to Mike" Restaurant
Type: Restaurant
Style: Exquisite Greek & International cuisine by chef Mike Kardakis
Price range: €30,00 – €45,00 PP
Location: New Fortress Square – Old Port Corfu Town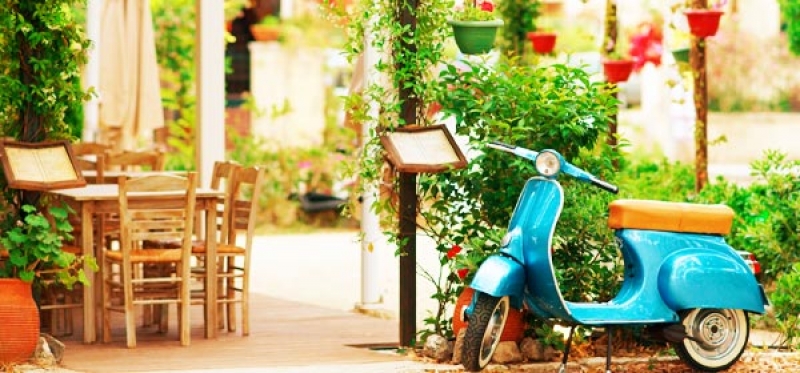 Avli
Type: Mezze Tavern – Restaurant
Style: Traditional Greek cuisine serving mezze style dishes
Price range: €10,00 – €17,00 PP
Location: Garitsa Bay just outside Corfu Town, 10 min walk from the airport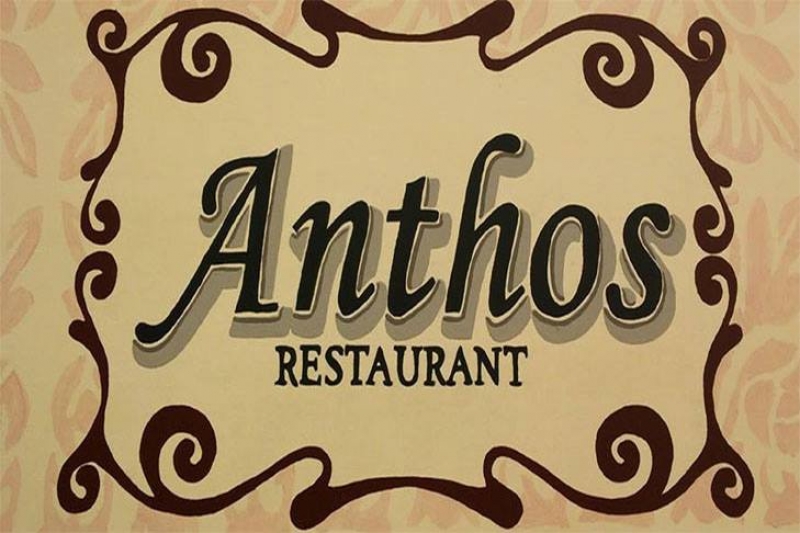 Anthos restaurant
Type: Family restaurant where dishes are made with passion and experience
Style: Seafood, Mediterranean Greek with an Italian twist
Price range: €18,00 – €25,00 PP
Location: In the heart of the old city, not easy to find but well worth it.

"Tsipouradiko"
Type: Tavern-Mezze Place
Style: Traditional Mainland-Greek
Price range: €10,00 – €12,00PP
Location: Prosalendou Str, Old Port, Corfu Town

"YogArt"
Type: Yogurt Bar
Style: Enjoy the world renowned Greek yogurt in exciting new ways with a vast range of toppings.
Price range: €3,00 – €7,00PP
Location: Agion Panton St 11, Old Corfu Town

"Pomo D'oro"
Type: wine restaurant
Style: Modern Creative Greek Cuisine by Chef, Aristotelis Megkoulas
Price range: €35,00 – €55,00 PP
Location: Corfu Town, 11 Skaramanga square 49100